I'm super excited to be making this announcement for a whole bunch of reasons that I'll go into in detail below, but, the headline is that Security Headers will be joining Probely!
The Announcement
For anyone who uses the site or the API, this won't change anything, but for me, this will bring positive changes that I wanted to share with everyone.
Probely have been sponsoring Security Headers since Sep 2020(!) and are our longest standing sponsor. The relationship has worked so well because we're aligned in a few different ways. Getting a DAST scan from Probely is a logical next step after a free Security Headers scan, we're both focused on providing value within the community, they're a great bunch of technical people and I get along well with everyone I've met there.
If you look back at the history of sponsors on Security Headers, I've always taken care to ensure that our sponsors are aligned with what we do, and it's never been the case that you can simply pay to be a sponsor. There had to be more to it than that, and that's why there were periods with no sponsor at all and I funded the project myself. To now take things to the next level, we'll be bringing Security Headers and Probely a little closer together!
Why the change?
In may ways, I can summarise this decision with "it felt right". Security Headers wasn't for sale and I wasn't looking to sell it, but as we started to explore how we could work more closely together and the great things we could do, it naturally became the obvious path forward for us to join forces.
Probely will now take care of Security Headers and I will continue to provide the same input and direction for the site. Now though, instead of it being me doing this alone, I'll have a great team of people around me to work with, which will be a refreshing experience! Nothing will be taken away from Security Headers and scans will still be free, but if anything happens to me, it can and will continue!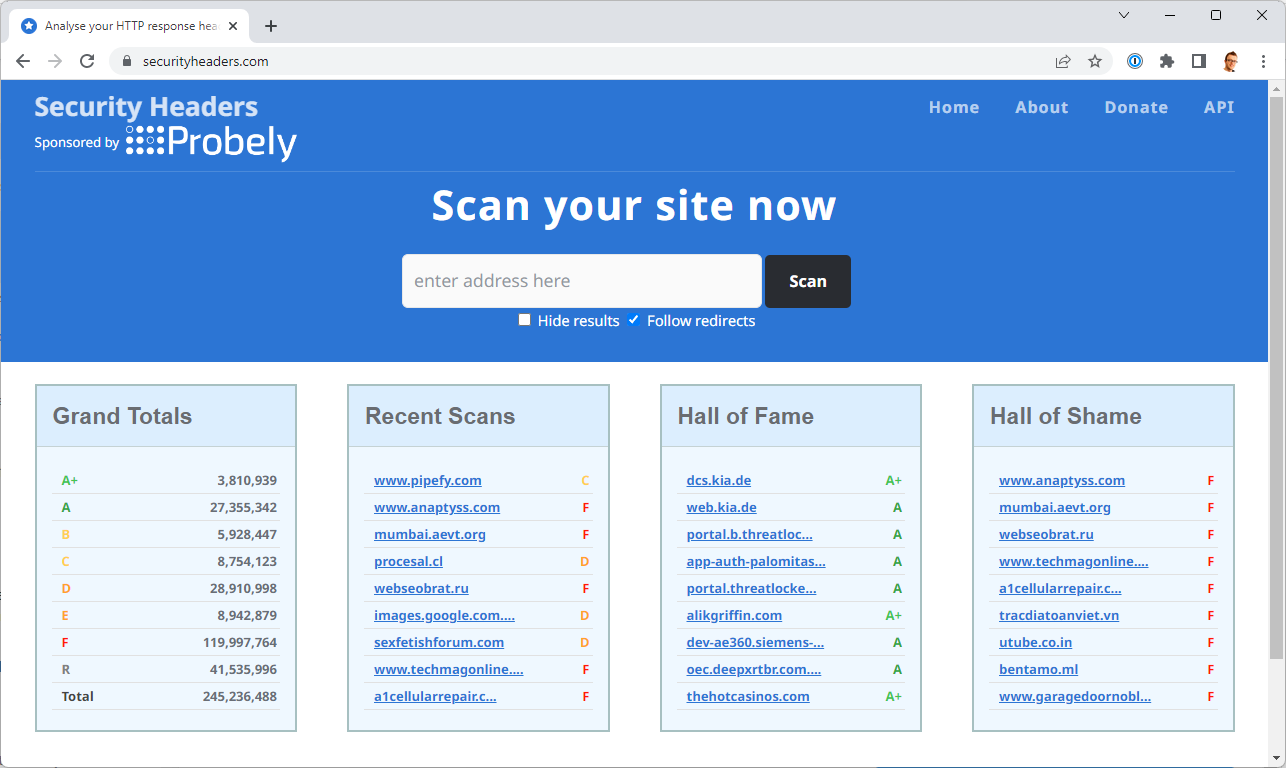 Alongside continuing to maintain Security Headers, I'll also be joining Probely as a Strategic Advisor to contribute in a variety of ways to their product offering too. This is another element of working alongside great people that will be awesome and whilst only a small time commitment, having a team of people sharing the same passion around me is an exciting prospect.
All-in-all, this change wouldn't be visible from the outside but I wanted to be transparent and share this great news with everyone out there. From here, things will only continue to get better!